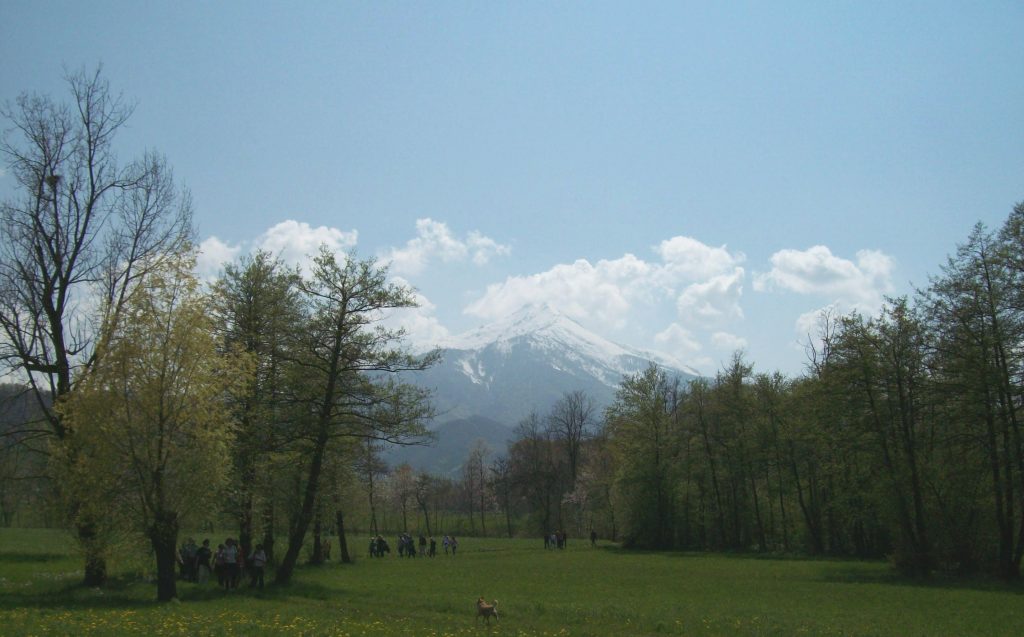 Our Camping Il Melo is the perfect point of departure for your excursions to discover the marvels of the area: walking on paths, biking on tracks, living your rafting, relaxing at the thermal baths and tasting the typical products.
The country offers pleasant and panoramic walks through silent woods of beech and chestnut surrounding green fields and crops of strawberries, blackberries, raspberries, gooseberries, ribes and great bilberries cultivated by family farms.
From the camping a path near the stream will lead you to Peveragno, at first village of chesstnuts, after of mulberries, today known for its strawberries. The historical centre is one of the best preserved in this area, around the first building called "Ricetto", has spread step by step all around, with its characteristic decorated houses. The village, placed in a well protected dell under the Bisalta mountain, belongs (from a linguistical point of view) to the old Provençal area, then you can discover all its traditions, sounds and dances.
Lots of Natural reserves and parks are a few kilometers far from the campsite, such as the Marguareis Natural Park with the famous Carthusian monastery and the Natural Park Alpi Marittime with its Wildlife Centre Men and Wolves. Or you can also relax in the near Thermal Baths of Lurisia, Valdieri or Vinadio and visit Sant'Anna di Vinadio, the highest Sanctuary in Europe (2010 mt). Don't miss a visit to the various Caves of the area !